Twin XL Mattress
---
Our Best Twin XL Mattress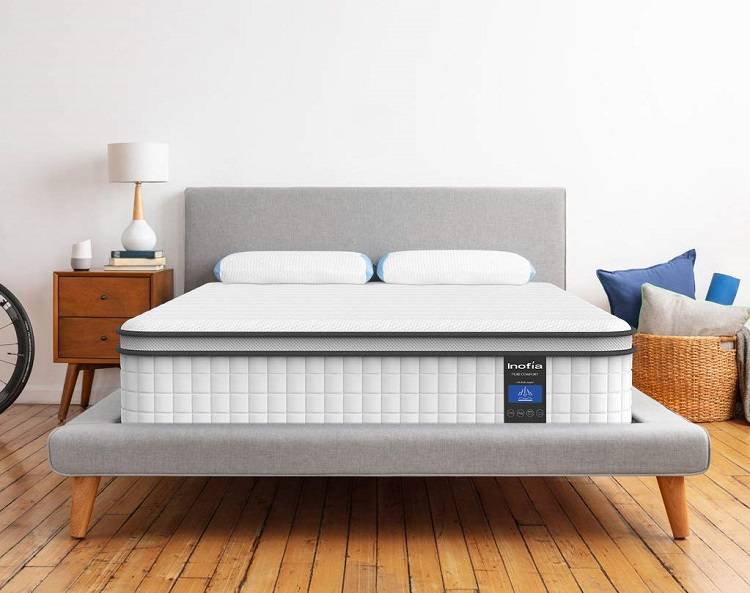 Here we have the 10-inch twin XL memory foam and spring hybrid mattress. This mattress offers the ultimate in comfort and relaxation. It is a ventilated cool gel hybrid providing a breathable cover, complete support, pressure relief, and everything you need for the best night's sleep you could ever wish for.
This mattress comes in a unique 4-layer memory foam design, so you can get the perfect night's sleep and awaken the next day feeling refreshed and energized like never before.
Gel-infused memory foam – The first layer is a gel-infused memory foam layer designed to help keep you cool at night and as comfortable as possible.
Comfort layer – Up next we have the comfort layer, providing 2 inches of memory foam softness, comfort, and support.
Hybrid springs – Thanks to the pocket spring design of our springs, layer 3 helps to displace your weight evenly, provide shock absorption, provide additional support for your load-bearing joints, whilst aiding in comfort and longevity. Each part of the coiled springs are designed to adapt to your own unique body shape, offering the ultimate in support, pressure-relief, and comfort.
High density base support – Finally, layer 4 offers you a whopping 6.5 inches of layered support high density foam, meaning you can enjoy the best night's sleep ever.
No allergens, no problems!
Because memory foam is a naturally hypoallergenic material, you needn't worry about allergens affecting your health and disrupting your sleep. What's more, the materials used to make the cover and our mattresses, are natural, eco-friendly, anti-fungal, anti-bacterial, anti-dust mite, durable, hypoallergenic, and incredibly soft and comfortable. This means that your skin, your airways, and the environment as a whole, all benefit thanks to the natural materials we use in our mattresses.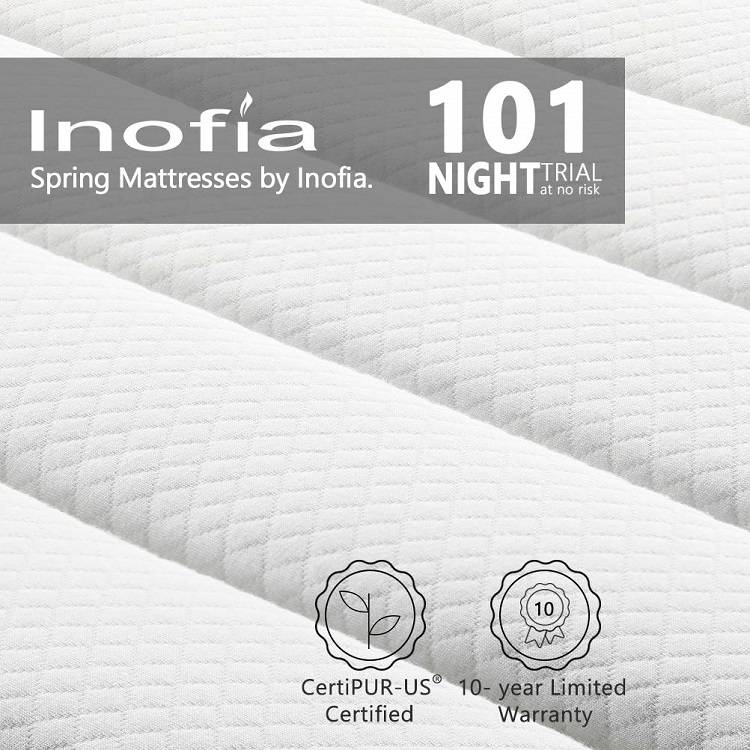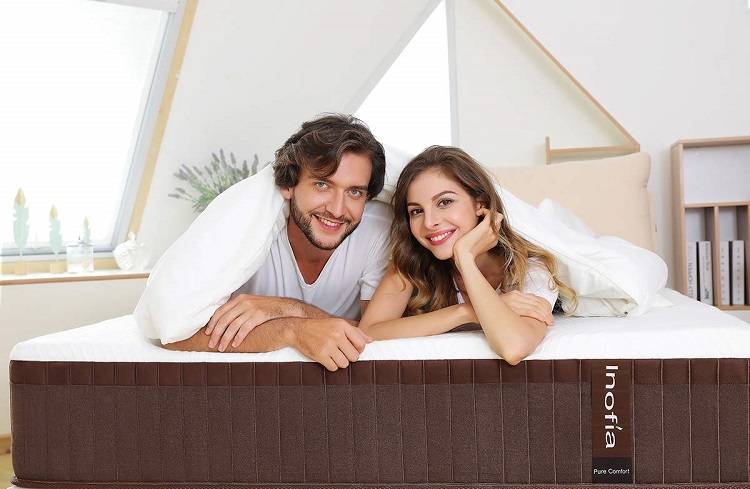 If you're looking for something firmer and more supportive, this hybrid mattress is ideal. It is medium-firm so is neither too hard, nor too soft and springy. It was designed to mold and adapt to the sleeper, allowing you to get the most relaxing and rewarding night's sleep imaginable.
Pressure relief like never before
Our legendary hybrid mattress offers the ultimate in pressure relief, comfort, and support. Offering a combination of pocket sprung coils and layers of memory foam, each pocket spring will work independently to offer the sleeper the most relaxing and supportive sleep going, without experiencing disturbance from partners, children, pets, or any other bed guests for that matter. What's more, the base of this mattress is designed to be no-slip, so no matter how much you move around in bed, you can rest assured that your mattress isn't going anywhere.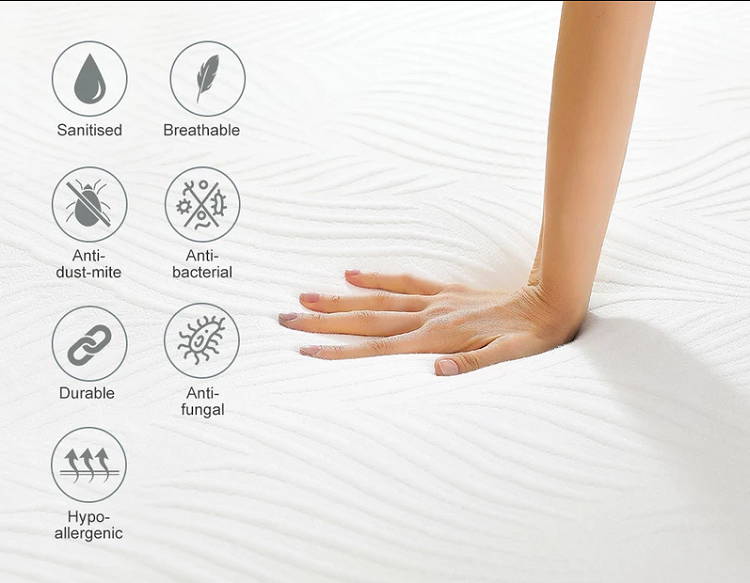 Things to know about this mattress
If you're considering investing in one of our mattresses, here are a few more things to know.
Bed in a box – Our mattresses are delivered vacuum sealed and flat in boxes. Upon receiving your mattress, simply carefully cut it free from the seal, and leave it to slowly expand and reach full-size. For best results, we recommend a full 72 hours. This will allow the mattress to naturally expand and reach its full size. Also, it will allow the natural odours of the materials to naturally dissipate. Allow the mattress plenty of room when expanding, as it will expand in size surprisingly quickly.
Comfort takes time – Experts recommend that you allow your body enough time to get accustomed to a new mattress. It can take around 4 weeks to fully adapt. Worry not, though, because we offer a 100 day, no questions asked money-back guarantee if you're not entirely satisfied with your mattress.
Climate regulation technology – Thanks to our breathable, fully sanitised hypoallergenic cover, you'll find that your body is at the perfect temperature when you climb into bed to go to sleep at night. We utilize specialist materials which are designed to help wick away moisture and create a breathable layer between you and the mattress, allowing air to circulate as you sleep. This creates the perfect environment for sleeping, as it enables you to be warm and snug in the winter, and nice and cool during the hot summer months.
---
if you buy Inofia's twin XL size mattress. You will get excellent quality and professional after-sales service, Inofia's all mattresses are available:
Free shipping service.
100 nights free trial.
10 years free warranty service.
Please leave a message in the form below.
---